We love having volunteers here at Multitask!
Volunteers play a vital and much valued role in assisting our Support Staff in helping our participants reach their full potential.
You don't need any experience, just a readiness to learn and get involved.
If you are a musician, gardener, a dancer, artist, computer whiz, woodworker, photographer or have a craft you'd love to share, we need you! You are welcome to bring your creative talents, or simply come along and be part of scheduled activities and programs.
What do you get out of it?
You can gain personal satisfaction, develop social networks, learn new skills, gain work experience and maintain existing skills.
It's also a great way to 'test the waters' to see if you love this type of work. We also welcome work placement students.
Share your skills and creativity
Be supported by a fabulous team
Develop your social skills and make friends
Get experience and training that can help lead to paid employment
When would I be volunteering?
We will work with you to try to find days and times to suit your availability, skills and interests. Even volunteering for one day a week is of enormous benefit to our clients and Support Workers.
Where would I work?
Variety is the spice of life and we certainly offer variety! No two days are ever the same. What you do depends on the needs of the client and what they want to do with their day.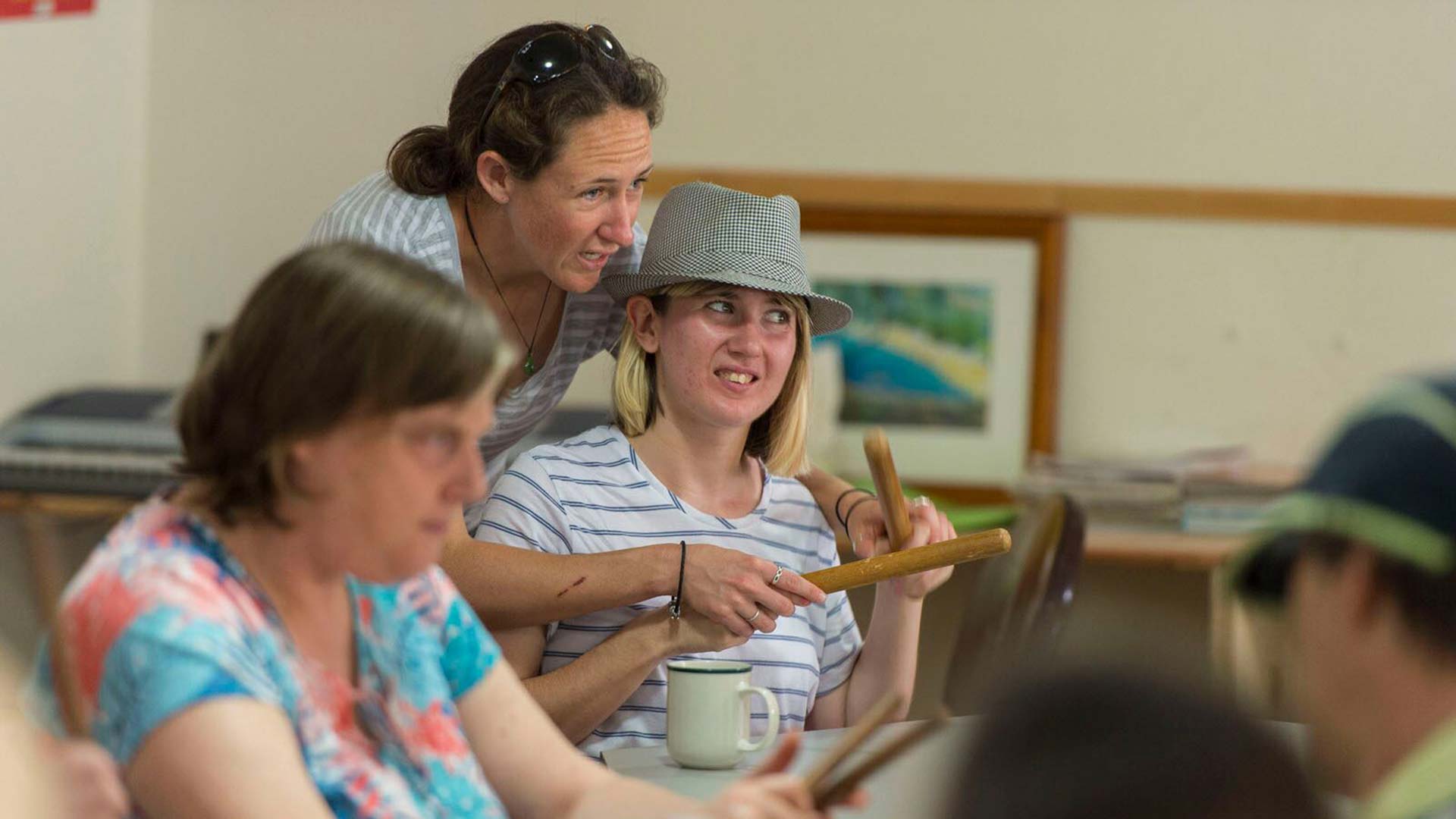 Follow the link to complete our Online volunteer application form. On receipt, we will contact you via email and provide you with a Volunteer Information pack.
All volunteers must be 16 years or older
All volunteers must provide one reference
All volunteers undergo a criminal record check before they commence
We cap the number of volunteers and work experience students to ensure you are supported.
What happens at Volunteer intake?
Our Volunteers often start in small groups. All volunteers are given training in WHS and Manual Handling. You then have an orientation session at one of our Service areas.
So please fill in the application – we really look forward to hearing from you!