Our renowned SoapBiz soaps
Handmade and natural
Our highly talented SoapBiz crew produce a stunning range of handmade natural and fragranced soaps that are beautiful to use and as well as being kind to skin. Our soaps are vegetable-based and use delightfully scented essential oils and fragrances.
Perfect as gifts and for fundraising
Our soaps make the perfect gift as individual bars or prove popular for retailers in our beautifully designed display boxes — ready to pop straight on the shelf or counter. Our Fund Raising Box offer of soaps helps you raise money for your school or club.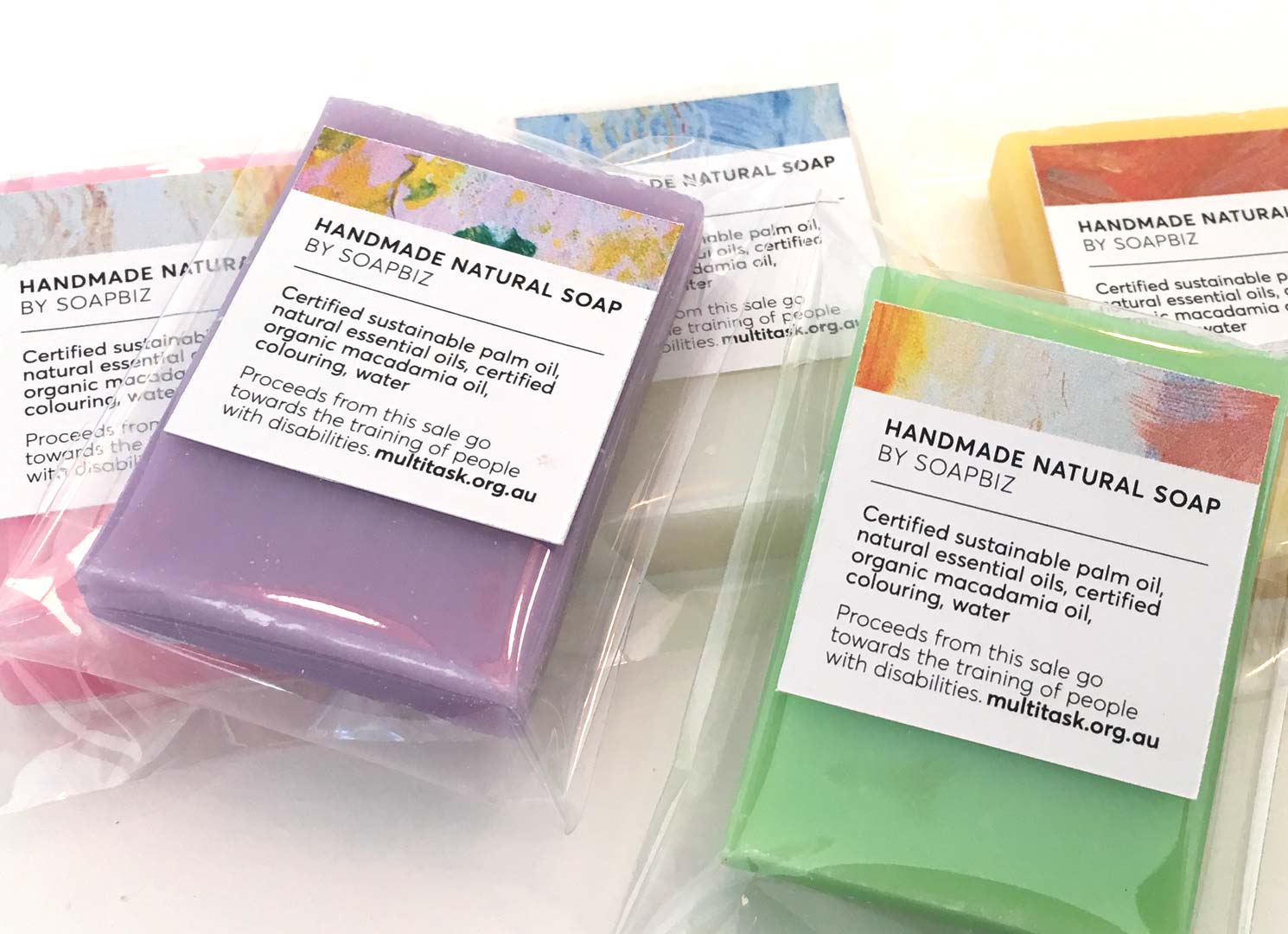 Our handmade and all-natural soaps feature highly nourishing essential oils...
$

48.00 –

$

60.00 / pack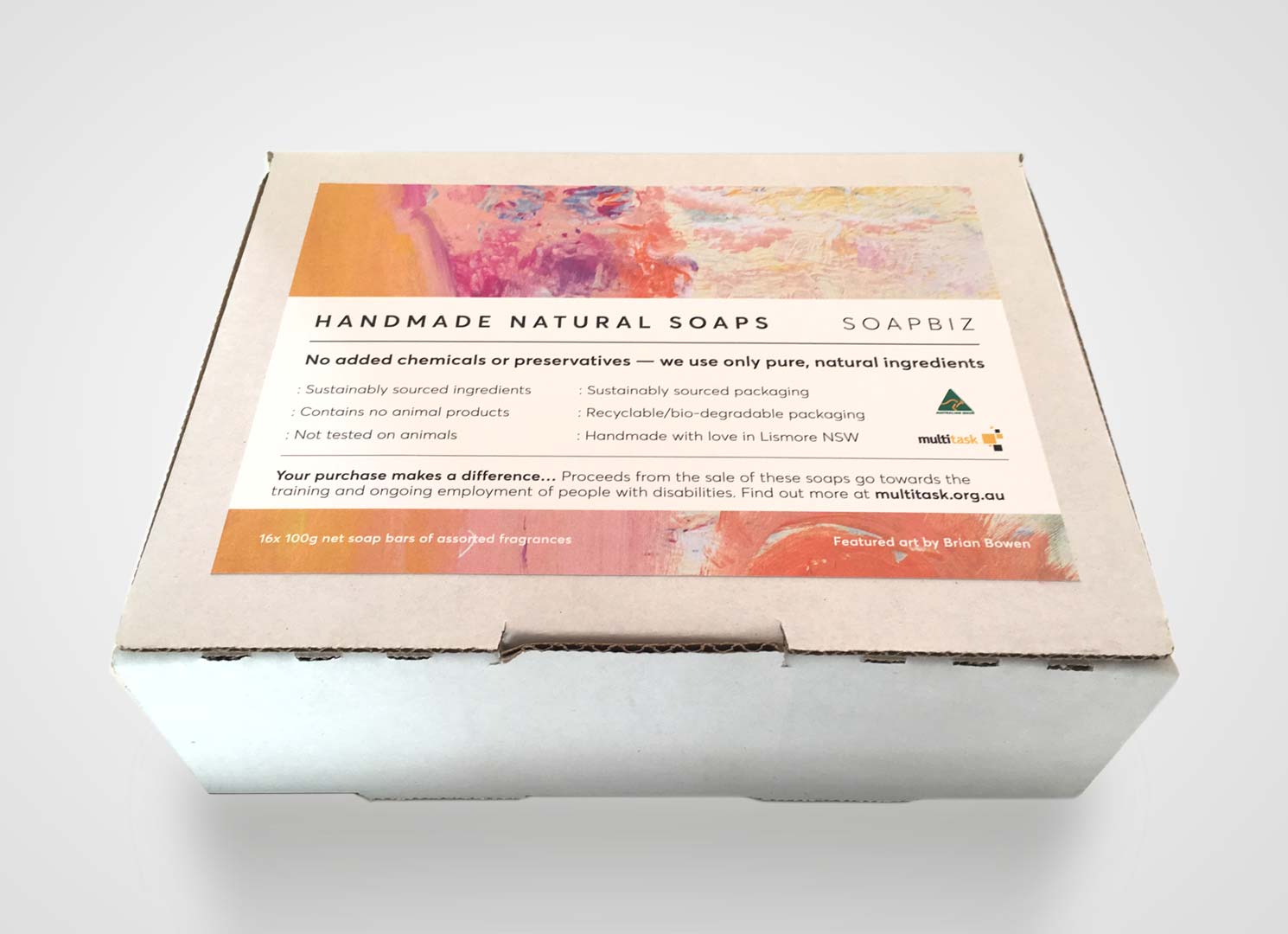 Our Fund Raising Box offer of soaps helps you raise...
$

25.00 / pack
**** AVAILABLE  FROM 23/07/18**** Our beautifully designed display boxes...
$

30.00 / pack
Soap Gift Baskets … a lovely way to say … whatever you need to!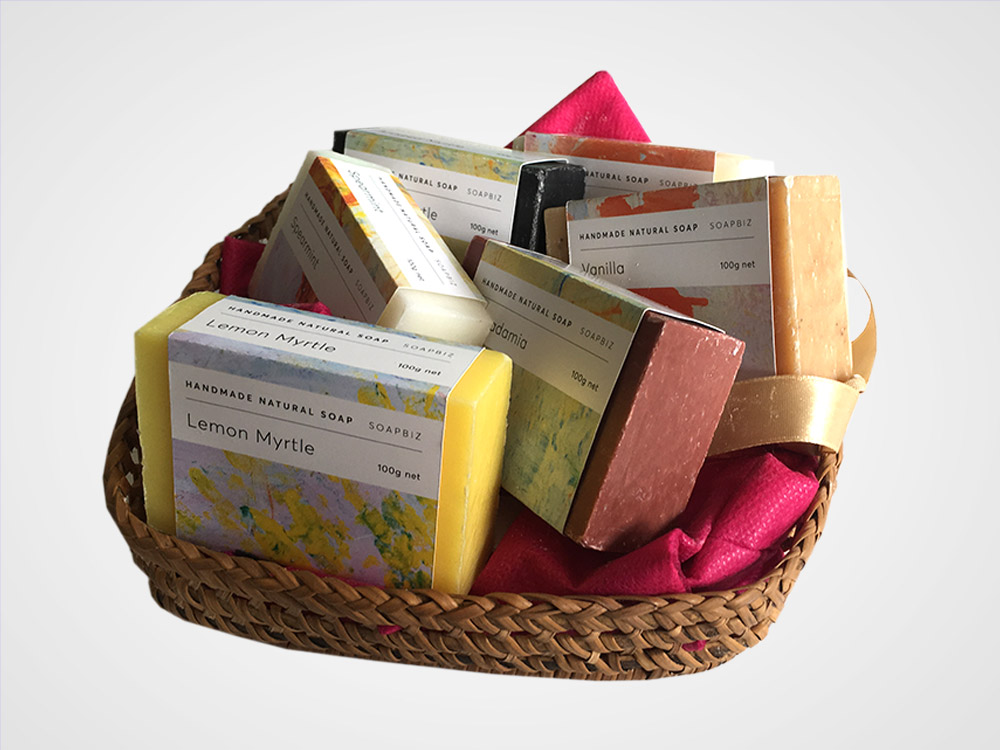 When you're out of ideas on what to get your special someone, or you need say a heartfelt thank you or simply to show you care — then a custom made soap gift basket is your answer.
You can mix and match your favourite soaps — as many or as few as you like and we will basket them up for you into a stunning gift that is guaranteed to wow! Our pricing is super affordable and we can put together a gorgeous basket suitable for all budgets.
Each basket will be unique to you as the gift giver so please don't hesitate to call us to discuss how we can create the perfect present.
Call us on  (02) 6627 5000 and ask for SoapBiz, we're waiting to hear from you!